The LGBT Community Center of Greater Cleveland moved out of its previous location in the basement of the Gordon Square Arcade to a new 15,500 sq. ft. state-of-the-art facility located on Detroit Avenue in the Gordon Square Arts District.
The new LEED certified building features large wrap-around windows, a bright yellow open staircase and a "sky-lit atrium" designed by architect David Thal of Weber Murphy Fox, to create a space that is both physically and symbolically transparent.
The Center serves all sectors of the LGBTQ community, from youth to seniors to veterans to transgender people. This new facility has complete physical accessibility, a fully-operational commercial kitchen, flexible meeting rooms for events, increased efficiency in office and service space, a cyber center with new, free public Wi-Fi and a large new community space and resource center. It will enable the Center to enhance its programs, empower the people it serves and sustain the vibrant LGBTQ community of Cleveland.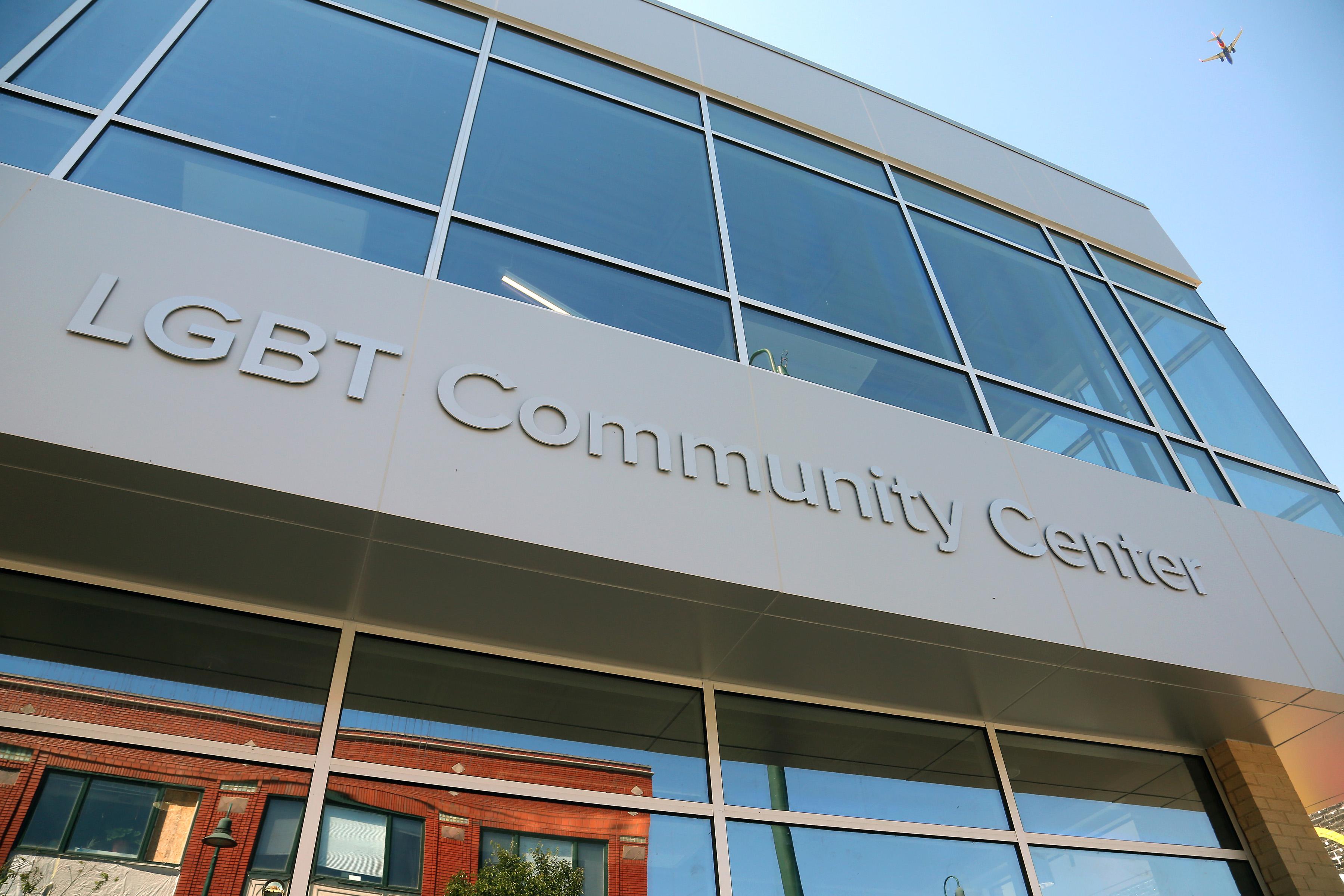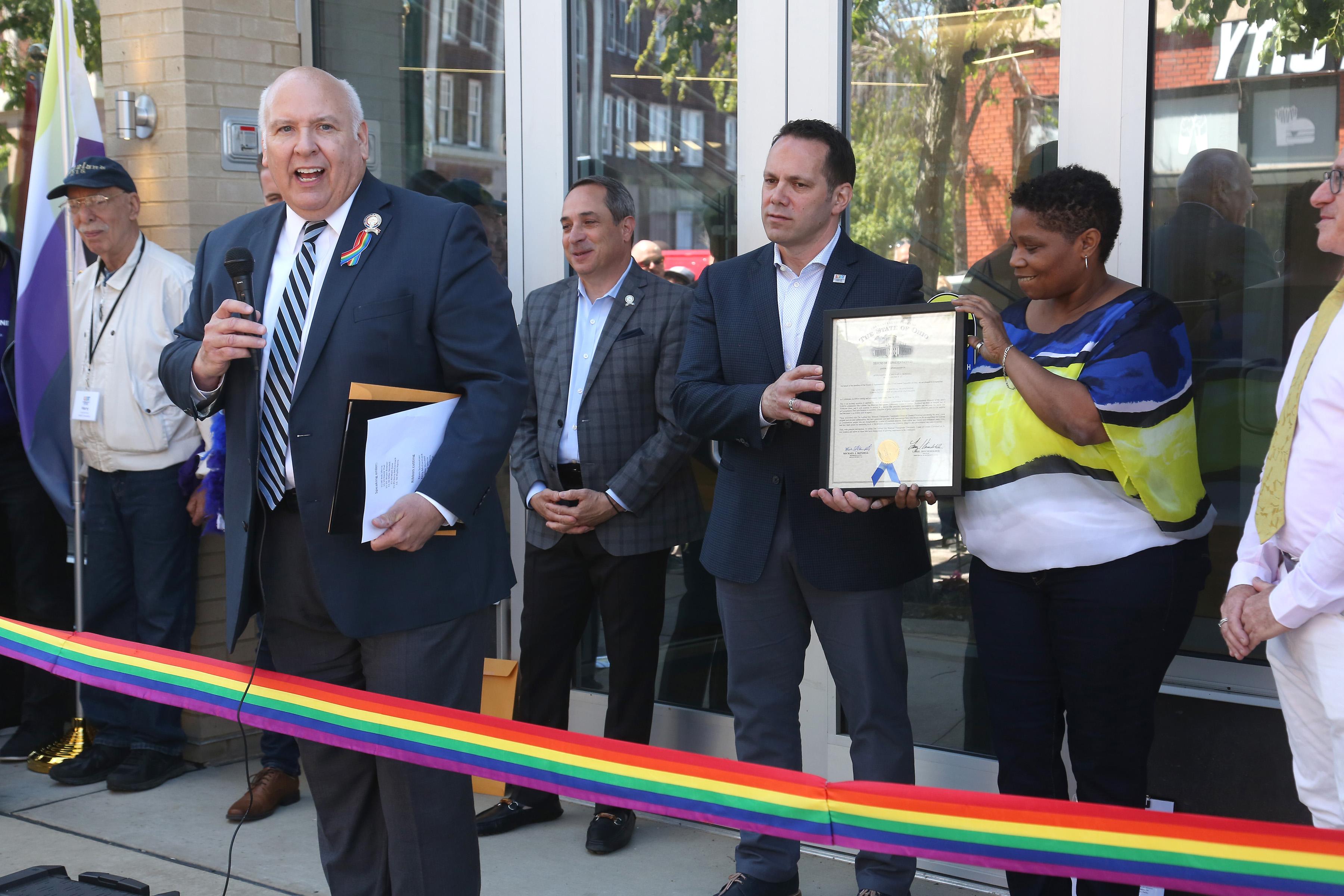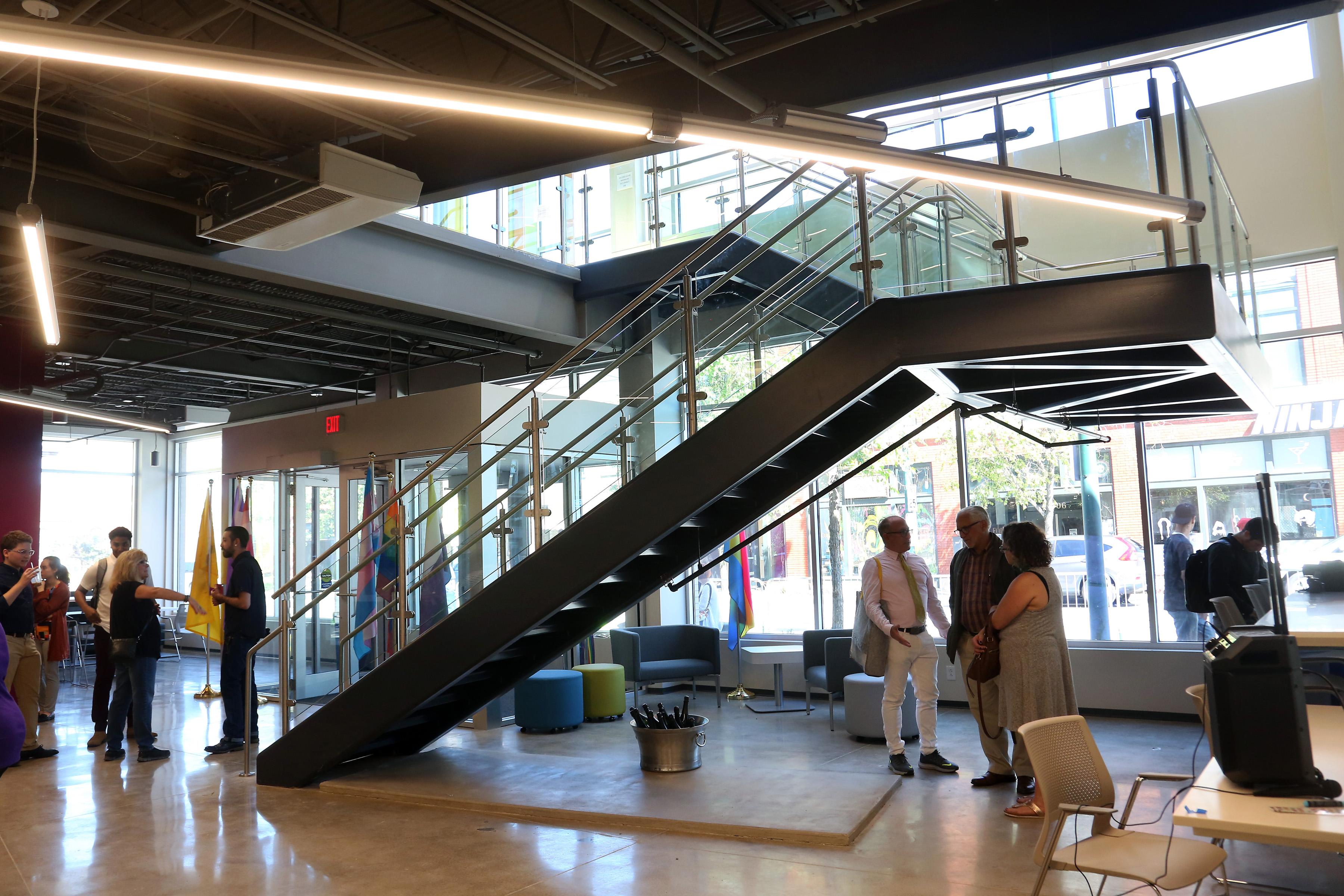 The City of Cleveland, Department of Economic Development provided a grant for the project and the Cleveland City Council provided matching grants from Councilman Kerry McCormack and Councilman Matt Zone.
The Lesbian, Gay, Bisexual and Transgender Community Center was founded in Cleveland in 1975 to empower a disenfranchised population through advocacy, education, collaboration and celebration. The new facility will continue to further this mission and more for the City of Cleveland.